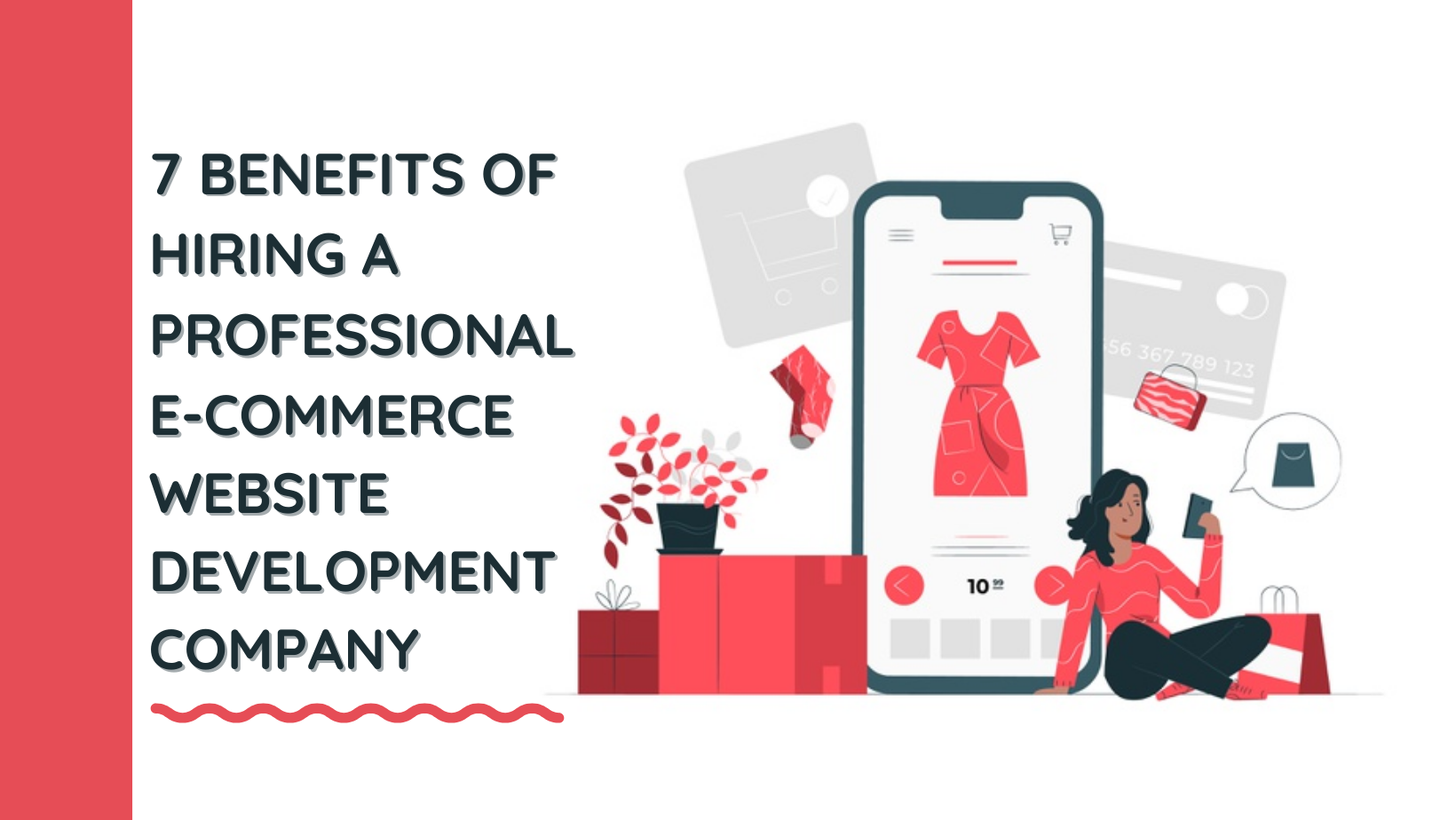 7 Benefits of hiring a professional ecommerce website development company
On-time delivery of your project
A professional ecommerce development company always delivers its projects on time as promised to retain the clients. They always work towards client satisfaction to maintain the reputation of the company.
After you hire a professional ecommerce development company for your website, you need not worry about its outcome. Because they already have the experience of tasting success in this market. So the quality of the work will be top-notch.
Domain expertise
It will be too costly for small or medium businesses to hire a professional ecommerce website developer. So, if you are going to an experienced ecommerce development company, they already have the expertise of people who stays ahead on the latest trends and technologies.
Maintaining international standards
A professional ecommerce development company always meets international standards to give its clients a competitive advantage. They have their team of designers who have enough experience in making ecommerce sites appealing and interactive.
Reduces time & money
By hiring a professional ecommerce website development company, you need not waste your money and time by having a separate team. Instead, you can focus on your operational process.
A professional ecommerce development company provides you consistent coordination and support. The customer support team will always be in contact with you for any help. They clear all your doubts regarding website improvements, maintenance, and bug fixes.
SEO friendly website
Your website should be SEO-friendly to meet its competition, so that your ranking in the search engines will improve and automatically increase your website views.
So to do that, you will need a professional ecommerce website development company to make your website SEO-friendly.
Bonus tip
As we said earlier in this blog, we will share some business ideas to start your own ecommerce business
1.Online grocery store-As the grocery sector is always in demand, you can start an online grocery store. It will be a great idea to get into the ecommerce business.
2.Online learning platform-If you are a subject matter expert or want to get into the educational sector, you can start your business by providing courses on one subject; you can diversify your field after seeing good results.
3.Sell your homemade products online –You can sell your products like handmade soaps, homemade spices, homemade skincare products, etc. After building a professional ecommerce website, you can sell your homemade products online.
4.Sell your books online –Suppose you are looking for a consistent source of income. i.e., not too high and not too low, you can consider selling your books online.
5.Sell your craft online –After you find your niche, you can start selling your craft items online. You need to follow the latest trends and do some market research to succeed. Nowadays, people are interested in buying handmade crafts. It will be an excellent business to start online.
Guy Kawaski, a famous author and a marketing specialist, once said, "Ideas are easy, implementation is hard." So start your journey by doing the hardest things to achieve in your life.
Start your Ecommerce business by launching an ecommerce website now. As a leading ecommerce website development company in Chennai, we create the most powerful and professional websites for our clients.
To create your ecommerce website, Contact us.
Final thoughts
Considering the above benefits, launch your ecommerce website by associating with the most professional ecommerce website development company to maximize the ROI for your business.
Spidergems is highly specialized in delivering professional ecommerce websites, and we have developed successful ecommerce websites for our clients across the globe. To build your ecommerce website, Get in touch with us.