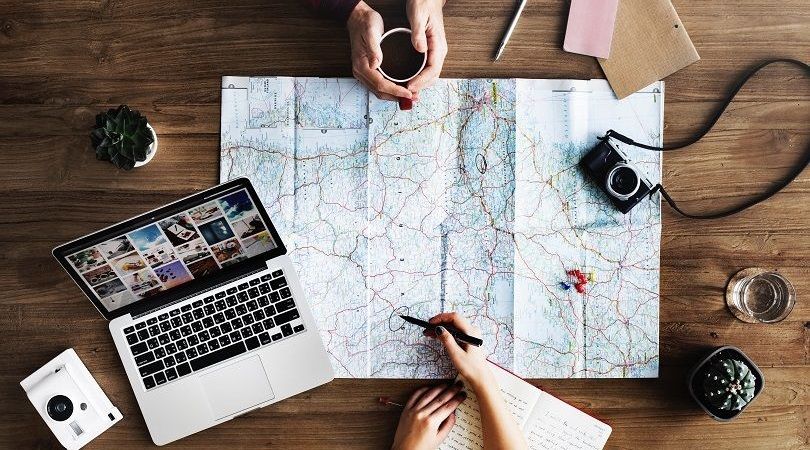 It is not easy to design a website that has a great user experience and an excellent look at the same time. But both of these are necessary to make your site work.
A great look will be of no use if the users have to hunt for everything on the site. You have more or less like 30 seconds to gain the attraction of a user. To have your user continue browsing after that amount of time, they need to be comfortable browsing your site along with its good looks.
Navigation is one of those elements that enhance the user experience. In this article, we will mention five such UX tips to improve the navigation of your site.
1. Use conventional design
The first thing you need to keep an eye on is not abandoning the traditional navigational styles that the users are familiar with. You may think of a stylish new navigation style that may be good to look at, but it won't be of any use if the users are unable to understand it. Conventions exist for a reason. They are made of ideas that are proven to work.
Some conventions you can follow while designing your site navigation are:
Use a horizontal navbar at the top of the page
Use a logo that stands out from the background at the top corner of all pages and link it back to your homepage. 36% of website visitors click on the company logo to reach the homepage.
Use an informative footer at the bottom of the page.
If you follow these conventions, it will be easier for the user to navigate around your site. You may opt for a non-conventional method only if that will be engaging enough for your visitors.
2. Include call to actions to guide users
Call to actions (CTA) are very important for better navigation in any website. CTAs guide users throughout the site. Make sure to have appropriate CTA in places they are needed. CTAs should be persuasive enough to prompt the users to click.
Users themselves like to be directed to the destination rather than discovering it. Moreover, the goal of every website owner is to take the users to the endpoint where they turn into customers.
Create clickable links wherever possible. Suppose, you have a drop-down menu that has sub-categories. You can create clickable links so that the users can find necessary information on those things if needed.
3. Use an easy to find, functioning search box
Search boxes are vital to your website. They enhance the user experience by easing the navigation process. About 30 per cent of visitors use search boxes. Still, some sites tend to overlook this feature.
A search box is generally placed at the top of the page. By providing a search box, you can help users find their desired page or product without much browsing or clicking. It is vital that the search box functions properly. For example, if a user searches for a product and there's no exact match, you should show some related results instead of showing "no products found".
4. Ensure proper usage of white spaces, visuals and colours
Whitespaces refer to the blank spaces used in the web pages. They are necessarily not white; they may be of any colour depending on the background. It is essential to have the necessary amount of white spaces to increase readability.
Spaces in the right and left margins, in between paragraphs help make the content easily scannable and the viewers can find out the CTAs more conveniently.
Visuals are more acceptable than texts. Any visuals like photos, videos, GIFs, cinemagraphs etc. attract users better. Using these visuals and making them clickable with links make navigation more natural and better.
Colours are important if you want to differentiate things on your website. Pick one colour that will dominate all over the site. Use a light colour for the search box if the background is bright and vice versa.
5. Make the best use of your footer
Generally, a footer is the last portion of a website that very often shares essential information like a physical address, contact information and social media links. It is necessary for footers to be consistent all over the site.
You can add important links in the footer. Email sign up form, payment logos etc. are also put in the footer. Do not hesitate to make a sizable footer if necessary. It works well with the users that navigate at the bottom.
Conclusion
We have tried to list some UX tips to improve the navigation of a website. These tips are crucial for better user experience. As a website owner, you cannot afford to have a site that is not easy to navigate through. The tips above will help you create a user friendly navigation for your site.